Our Services
Always does a consistent clean on my home. I was pleased that every nook and cranny in the house was cleaned and thrilled that they took on polishing the silver as well! I really appreciate the job they did. Friendly staff! Worth every penny. Please give her a raise or bonus!
Mark, NSW





---
I was charmed with Cleaning First Sydney. Perfect job at a reasonable price and a great mood with their cleaners.
Emma, Alexandria 2015




---
I have never used cleaning services before. I chose Cleaning First Sydney from an online forum and I am very happy. They came at my house today. The boys were very careful
Bill, Darlinghurst 2010





Commercial Cleaning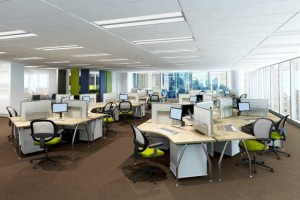 Maintaining high standards of cleanliness in the office is not an easy task. Fresh clean surroundings can greatly increase the level of productivity of the staff. That's where Cleaning First comes in. Whether you have one in house office or multiple floors to be cleaned, we can do the job for you at a very affordable price
We will work with your company to define and address your specific needs as well as targeting areas that may need advanced techniques to comply with legally required hygiene procedures and standards specific to your business.
Our staff is highly trained and experienced in use of our top of the range cleaning equipment to enable them to deliver a thorough job in making your workplace cleaner, prolonging the durability of your fixtures andfittings,
thus saving you money and providing a healthier, more pleasant and productive environment for your employees.
Call us or send us an email at 02-8405 6800 to get a free quote. We are available 7 days a week. Book now!